Feb 8, 2022
241
345
Edit my images

No
Location

Europe
Camera type

DSLR camera
Camera sensor

Full-frame
EXIF

Nikon D850
Tamron AF 15-30mm f/2.8 VC G2
@15mm
s 1/40
f/8.0
iso 64
The Old Plant
From my today's afternoon walk on the park.
I didin't have much time for photos. The sun sets everyday earlier and I barely catch it afterwork.
The last days I've been experimenting and the park is a fine place. Ultrawide is something I haven't had in the past and it is something completely new full of new creatice opportunities!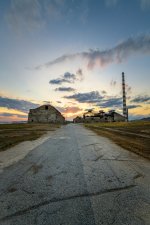 Last edited: